Innovative Products to Bring your Awesome Design to Life

UV Decal
Transfer

Film (UV DTF)

Transfer Decals are the excellent alternative to stickers and cut vinyl products. Transfer Decals are extremely durable, offering scuff, and scratch resistance with a tough protective finish.

Read More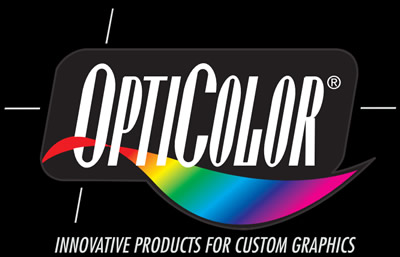 The OptiColor Imaging System
Produce High Impact Packaging, Unique Graphic Appliques, and Enhanced Point of Purchase Displays. Options such as dry, rub-on transfers in a variety of effects including foils, fluorescents, and metallics are important supplements that can add onto or go beyond a wide variety of other color presentation systems
Read More
OptiColor
The recognized color proofing system for creating, High Impact Packaging, Unique Graphic Appliques, and Enhanced Point of Purchase Displays. Offering options such as, Dry Rub-On Transfers, and DI (Direct Imaging) methods.
Magic Film
Available exclusively from Central Chemical and Service, 2801 Hutchison McDonald Rd suite F, Charlotte, NC 28269. Call today for more information (704) 598-5990 or email
ed@magicfilmusa.com
.
A Note About Central Chemical
Based in Charlotte, NC, Central Chemical and Service Corp is your source for products and resources for OptiColor Imaging, Magic Film, and Laser Marking Group.
The OptiColor Imaging System is widely used to produce specialty signage and high impact, point of purchase display graphics. Options such as dry, rub-off transfers in a variety of effects including foils, fluorescents, and metallics are important supplements that can add onto or go beyond a wide variety of color presentations such as digital output or analog capabilities. Most often used to create mock-ups, models and prototypes of packaging and label designs, OptiColor products provide the ability to visualize exact color and graphics that are vital to printers and designers today. The OptiColor Imaging System can be an important part in the proofing and design process.
Laser Marking Group specializes in permanent, high-contrast laser marking ink for metals and plastics.